Sic Bo Hacks to Help You Win
Sic bo hacks can help you maximize your chances of winning when you gamble online. However, it is important to note that this does not guarantee to win. Playing sic bo is based on luck, and there is no sure way of telling whether you will win the game. Therefore, make sure you do not pay anyone who claims to have the strategy.
With that said, there are some sic bo hacks you can employ to help you play better. Our team has taken the time to look the some of the basic hacks you can employ to increase your chances of winning in sic bo. Keep reading this guide for more.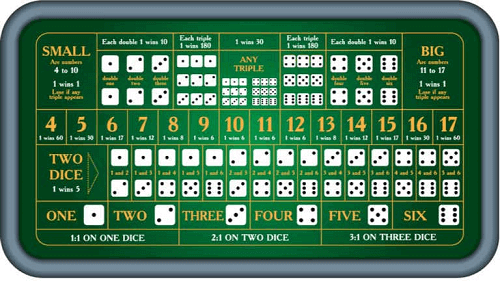 Top 5 Sic Bo Hacks for Playing Online
Let's take a look at some of the hacks you can use when you play sic bo at the best casinos in the UK:
1. Trust in Luck
Since Sic Bo is an old Chinese game, most of the numbers are associated with good luck, while, on the other hand, others are associated with bad luck. For instance, the number 4 signifies death, while the number 9 sounds like the word long-lasting.
2. Don't Use Betting Systems
Sic Bo does not have a betting system to reduce and guarantee the house edge. Also, Sic Bo betting systems do not guarantee a profit. In essence, this casino game is based on luck so the safest bet is your intuition.
3. Steer Clear of Foolish Bets
Bets with a huge house edge are foolish and should always be avoided. This is the same as giving the casino your money. Some bets will have an even greater house advantage and are rarely hit.
4. Avoid Betting Triples
Never make a triple bet as your main bet. In most cases, triple bets will lose you money. Although it rarely happens, if you bet on a triple and win, it means you have properly forecasted the only number that has come upon all three dice.
5. Bet on Small or Big
To make the most of your experience in Sic Bo, we recommend that you bet on either Small or Big. You bet that the total score of the rolled dice is from either 11 to 17 or from 4 to 10.