The history of gambling is inseparably linked with the history of humanity. There are signs indicating that there were groups of people gathered and perhaps gambling.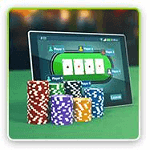 Our experts have searched the internet searching for interesting gambling history facts. We have chosen some of the most important dates to provide vast information about the history of gambling. To find out more about the history of gambling in the UK continue reading this guide.
European Casino Games Background
It is speculated that the first gambling activity occurred in Egypt and China. The very first methods of gambling can be traced back to those countries. However, Europe has a large number of games available today.
Around the 1700s a French physicist who was attempting to build a perpetual motion device accidentally created the game of Roulette. The Romans would spin the chariots as a form of gambling, while the Greek spun their wheels.
Craps dates back to the days of an English game named Hazard. The game was popular at the time of the Crusades. Craps was later simplified when the French introduced the games to the United Stated. It is the well-known game of craps that we know today.
During the time craps was introduced, table games such as blackjack and baccarat also became well known. Firstly, introduced in Italy, baccarat quickly moved to France. The French regarded blackjack as a game for commoners while baccarat was for the elite and rich. The first slot machine dates back to the 1890's. The game was invented by Charles Fey and this marked a milestone for gambling globally.
History of Online Gambling
Gambling on the internet has been around since the 1990s. Since then the online gambling industry has grown from strength to strength. Although initially there was a lot of criticism around gambling online, it is safe to say that this brought with it a new wave to the industry. Now people have the luxury to gamble from the comfort of their homes at any time. The accessibility of games has made gambling a fun hobby for many. Now people do not have to worry about driving to the nearest casino or spending money on food or drinks. Additionally, players do not have to worry about fighting or looking for a free table. With rapid expansion, the sector moved to mobile. Now, all that you need is your smartphone or tablet to play your favourite games.
Introduction of Mobile Gambling
The United Kingdom has been experiencing rapid growth in mobile gambling. Gamblers globally have been playing their favourite games from their smartphones. It is suggested that more and more people are moving away from desktop to mobile gaming.
Handheld devices are a great way to access games. Casinos ensure that they optimise their sites for mobile. This way players are able to get the same experience from the website on their mobile device. Moreover, they will be able to play the most popular games whilst on the go. You do not have to be stuck at your desk watching your screen the whole time.
The best gambling platforms have realized that the mobile market is growing and they are stepping up to deliver. With a huge number of players focused on mobile online gambling, it is safe to say that land-based and desktops gambling is slowly phasing out.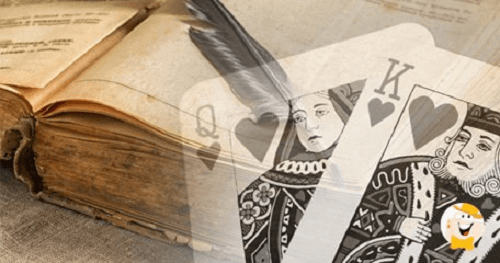 History of Gambling Addiction
The History of Problem Gambling is well documented and available all over the internet. It is synonymous with psychological and personal problems. According to stock markets in the 18th-century show records that many people were gambling and not investing their money. In the early days in Britain, gambling revolved around lotteries.
Gradually, people realized that it wasn't enough to win just a few quid or even a couple of hundred but they wanted millions. Sadly, it was the poorest who stuck on to it. However, there was nothing in it for them apart from the thrill of the game. There were some multi-million-pound winners but not all of them made it to the news. But the majority who were losers are left feeling terrified, resentful, and frustrated and they continue to gamble in case their numbers come up.
Following this, Camelot came up with a solution to maximise its publicity and used massive jackpots to do so. The company went on to trim payouts in a number of areas where people have a much realistic chance of winning.