It is important to find gambling addiction help if you think you have a problem with gambling. No one is immune to an addiction to gambling, no matter who you are or where you are from.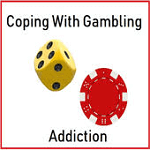 Our team has compiled this guide, in a bid to give anyone help if they think they might need it. In this guide, we will try to identify how to tell if you have an addiction and how you can get help. Additionally, the experts will share tips on how you can successfully treat a gambling problem in private.
What is a Gambling Addiction?
Gambling addiction is regarded as a mental health condition which has a number of similarities to other addictions such as impulse-control disorder, drug addiction as well as other addictions like kleptomania and pyromania.
In most cases, the person with the addiction is unable to control their behaviour although they realize it is a problem. The person who is addicted can see that it is hurting their loved ones and themselves. It should be noted that not everyone who suffers from gambling addiction will experience the level of intensity or even the same symptoms.
How you can spot a gambling addiction? You constantly have the urge to place a bet on either sports betting or on a casino gaming. In most cases, addicts will not realize at first sight that they have a problem.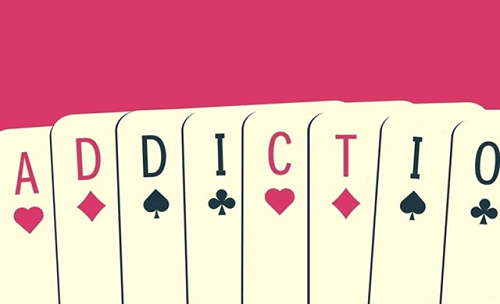 How to Identify a Gambling Problem – Signs of Gambling Addiction
There are many forms in which problem gambling can manifest themselves. Regardless of the way, it effectively impacts a person's life. If you want to combat gambling addiction you need to catch it as soon as possible. If you stay for a long time without help, it will be more difficult to find a treatment. So, although you only realize that you identify with only a few of the below points, it's still worth considering seeking professional help. Here are a couple of signs associated with problem gambling:
Thinking about Gambling Constantly
A red flag that might show that you have a problem is constantly being preoccupied with gambling thoughts regardless of where you are or the time.
Chasing losses
If you are unable to accept losses and walk away after the experience is a problem. This will further manifest in chasing losses.
Stealing or Borrowing Money
Stealing or borrowing money just so you can continue gambling or to needing the money to repay loans associated with gambling is a sign of a problem.
Making high-stakes Bets to Chase Thrills
Your everyday living expenses should not affect your gambling habits. Therefore, you should ensure that all your financial obligations and bills are settled before you gamble.
Failing to Pay Your Bills
You should only gamble with money you are willing to lose. This basically means that you need to set aside a bankroll or a budget before you start gambling. If you are gambling with money that you need to pay bills with, get help right away.
Relationship Woes
If you start to neglect to spend time with your friends and family because of gambling then you have a problem.
Feeling Anxious, Guilt or Depressed
Your mental health will be affected if you have a problem with gambling. You are more likely to suffer from thoughts of despair and helplessness.
Feelings of Withdrawal When You Are Not Gambling
Generally, problem gamblers show signs of withdrawal like anxiety as well as irritability especially when they are not gambling.
Not Being in Control of Your Gambling Habits
Once you have realized that you have a gambling problem, but you are unable to stop, then you most certainly have an addiction. This is one of the most telling signs
You should not be ashamed to own up if you have a problem with gambling. You can simply seek gambling addiction treatment which is easily accessible especially in the United Kingdom. There are a couple of resources that you can utilize and we will discuss these later.
Getting Gambling Addiction Treatment
We have mentioned a number of tell-tail gambling addiction signs but you need to be aware that people can display different signs that people can display. The most important rule to consider is that if you think you might have a gambling addiction, make sure that you speak to a doctor, mental health professional, family or even a professional gambling addiction charity.
We also recommend that you self-exclude from any land-based casino or online gambling platform. For additional information about gambling addiction treatment, you can contact the below services:
GamCare: http://www.gamcare.org.uk
Gamblers Anonymous UK: https://www.gamblersanonymous.org.uk/index.php or +02073 843040
GambleWare: website gambleaware.co.uk or 0808 8020133
How Common is a Gambling Addiction?
It is not easy to outright find the exact percentage of the population that suffers from addiction or a problem gambling in the United Kingdom. Firstly, the player needs to report the problem themselves. This will allow authorities to identify the gamblers. However, according to statistics, there are nearly 450,000 problematic gamblers in the UK. Nobody is immune to and addiction to gambling. However, some specific people are more at risk than others. Most commonly, gambling addicts will skip work or school to take part in gambling. As already mentioned, some addicts will even resort to stealing money and lying to friends and family.
Dangers of Gambling Addiction
Gambling is a great way to have fun and relax. But there are some major dangers that come with gambling. This is especially true for players who want to stay on top of their minds and are confident in their skill. If you are not entirely sure, you need to stay away. If you do not pay attention to your habits, you are most likely to gamble away any amount of money you have. This is because once the addiction creeps in; you will not be aware.
Gambling Addiction FAQs
Addiction to gambling or alternatively compulsive gambling can be referred to as "impulse control disorder". This has we have already outlined is when a gambler has trouble controlling their gambling habits.
Online gambling addiction is prevalent because of its easy accessibility. It is quite simple for online players to jump online games such as slot machines, poker, roulette, blackjack. Other common games such as scratch cards, the lottery as well as sports betting are popular. Below our experts answer the most asked gambling addiction questions.

Is Gambling A Mental Illness?
Yes, gambling addiction can be classified as mental health. There is a wide range of reasons people become addicted. Although when done moderately, gambling is not an issue but it can become an addiction and harmful to your health.
How Do I Stop My Gambling Addiction?
You can take part in activities that will distract you from thinking about gambling. Additionally, you can contact the gambling addiction treatment service we have listed in this guide.
Why Do People Get Addicted to Gambling?
When people gambling excessively can lead to people getting a gambling problem. Another contributing factor is chasing your losses. This will lead you into wanting to spend more time then gradually a problem.
How Bad Is Gambling Addiction?
Problem gambling is serious and can impact your physical and psychological health. In most cases, people who suffer from gambling addiction may also experience distress, depression, intestinal disorders, migraine as well as other anxiety-related problems.
Can A Gambler Ever Stop?
Yes, however, you need to seek professional help if you want to stop gambling.
Can Gambling Cause Depression?
Yes, according to a recent study people who had a gambling problem are 18 times more likely to show signs of depression.