Why Casino Online Budget Matters?
Setting a casino online budget is one of the most important factors you need to take into account when you gamble. As a person who is already familiar with managing a budget in their own life, then managing your casino budget should be easy. Casino budget management is basically a way in which players are in full control of their spending. It will help the player cut down on any unnecessary spending.
When you gamble online, it is vital that you draw up a budget So as to set limits to avoid spending more than you should. You should always keep in mind that casinos want you to spend your money as much as possible. Therefore, it is less likely that you will walk away with a large profit. However, you are more likely to lose out on some funds. So, if you have a strict budget in place, you will be able to save yourself some money and hopefully make a few coins.
Top 3 Casino Online Budget Tips
Now that you have an idea of why it is important to have a strict budget in place. You have to make sure you set a casino budget every month. Additionally, to make sure you continue playing and preserve your funds, you can try free mode casino games. Let's take a look at some of the tips you can use to make sure you keep to the budget.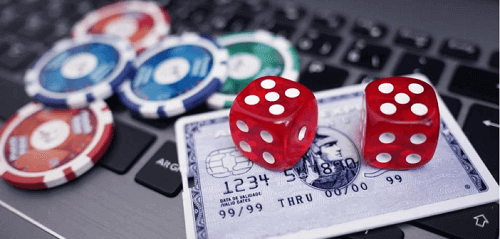 1. Set Up a Gambling Account
It is important that you set up an account that is separate from your personal one. This account should be strictly for gambling online and nothing else. Having an account that is strictly for your gambling activities, it will help you not to dip into your personal funds.
2. Don't Wager All at Once: Distribute Your Bets
Knowing how to use your budget is as important as having one. Therefore, when you set a certain amount aside, make sure that you use it wisely. Set a limited amount of money per wager and this should be a clear representative of your overall budget. Moreover, if you set a winning goal, you will be better positioned to know how much you can spend exactly on a specific website. This will also help you determine the amount of time you can spend on the casino without placing large bets or losing too much money. If lady luck is on your side and you win some money, you can add that to your budget.
3. Don't Play Out of Desperation
Most players fall victim to this. It is the reason so many players lose all their money when they gamble online. You need to make sure you stay in control of yourself when you gamble online. Make sure that you keep any bets you made in the past separate from any new bets. Chasing loses can result in an instant drainage of your funds. It is common knowledge that players become desperate when they lose money, which results in them wanting to invest more. Do not do this.